Photographic services
Asset Insurance Photography.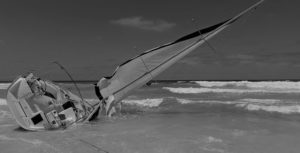 This type of photography can be invaluable to finance institutions/Banks who intend to provide finance for the purchase of an asset, whether it be an industrial machine to property and everything in between.
Asset inspection photography enables the finance institution/Bank to check/have a record of the condition at the time of the finance approval of the asset as explained by the owner, therefore avoiding any claims for previous damage.
Accident / Injury photography/Medical negligence photography.
Scarring, Injury & Disfigurement
Criminal Assaults Injury
Clinical & Cosmetic Negligence
Macro/ Close up Photography​
Accident Site Photography
Injury at Work
Accidents in Public Places
Cycling and Road Traffic Accidents
Holiday Accidents
Sports Injury Photos
Corporate event Photography.
I have a vast amount of experience in conference, award ceremonies, trade shows, company and brand launch events, as well as networking, black tie and lecture events through to christenings, birthdays and that special event you would like to have recorded, photographically.
I can help you to promote your event whether a corporate or private event, I will record it photographically, so that you have the best possible photographs to use to promote your event on your website or future use for advertising your business.
Property Photography / Insurance claim photography.
The aim of a good property photograph is to capture the image and essence of the building, internally and externally, to show it at its full potential through its design and use of materials, to make a statement and show it at its absolute best.
Property Photography is not just in the taking of the image, but creating a piece of art, each photograph takes time to produce from its initial composition and to its final completion that the client can be proud of.
Research has shown that the items missed the most after loss are irreplaceable family mementoes and heirlooms with a sentimental or historical value.
Should they be lost, stolen or damaged beyond repair, they can never be replaced and the loss to a family member is great, but a photograph taken of the original image can go a great way to assisting that person in their loss, preserving the image digitally.
Close your eyes…..Picture your home, office or workplace ransacked and items missing after a burglary.
Can you remember everything in it, room by room?
Can you describe the items that were there accurately ?
Can you prove that you had them?
If the answer to any of those questions is NO, realise that these are the same questions, that your insurance company will ask before settling any claim that you should have against them, should you suffer a full or partial loss of your home/ office or workplace and its contents.
"A photograph can go a long way in assisting you.!
Vehicle collision Photography.
Vehicle collisions occur each day on roads in villages, towns and cities around the world.
While many vehicle collisions are simple accidents, others result in substantial vehicle damage and serious injury, those that have been injured in an accident may not be in the proper frame of mind to deal with inquiries from insurance companies, whether written, recorded or verbal.
A photograph taken can help "level the playing field" by providing vehicle accident victims with photographic evidence regarding the practical and legal aspects of personal injury and vehicle collision claims.